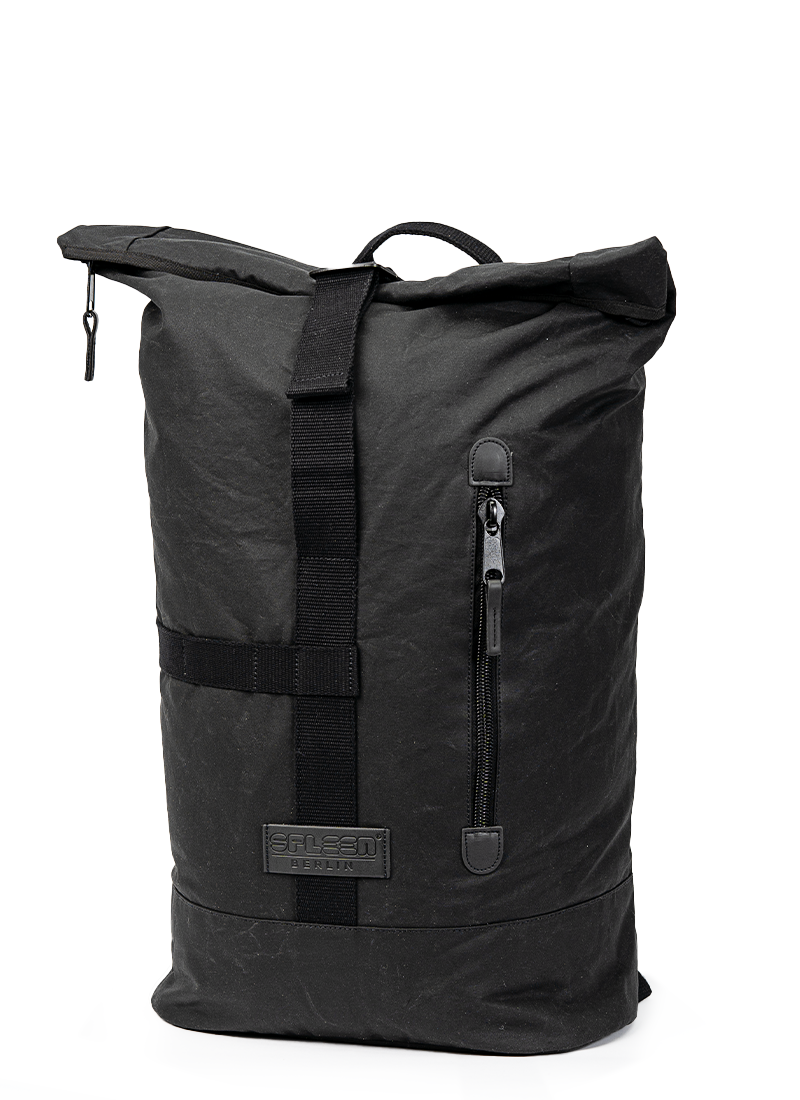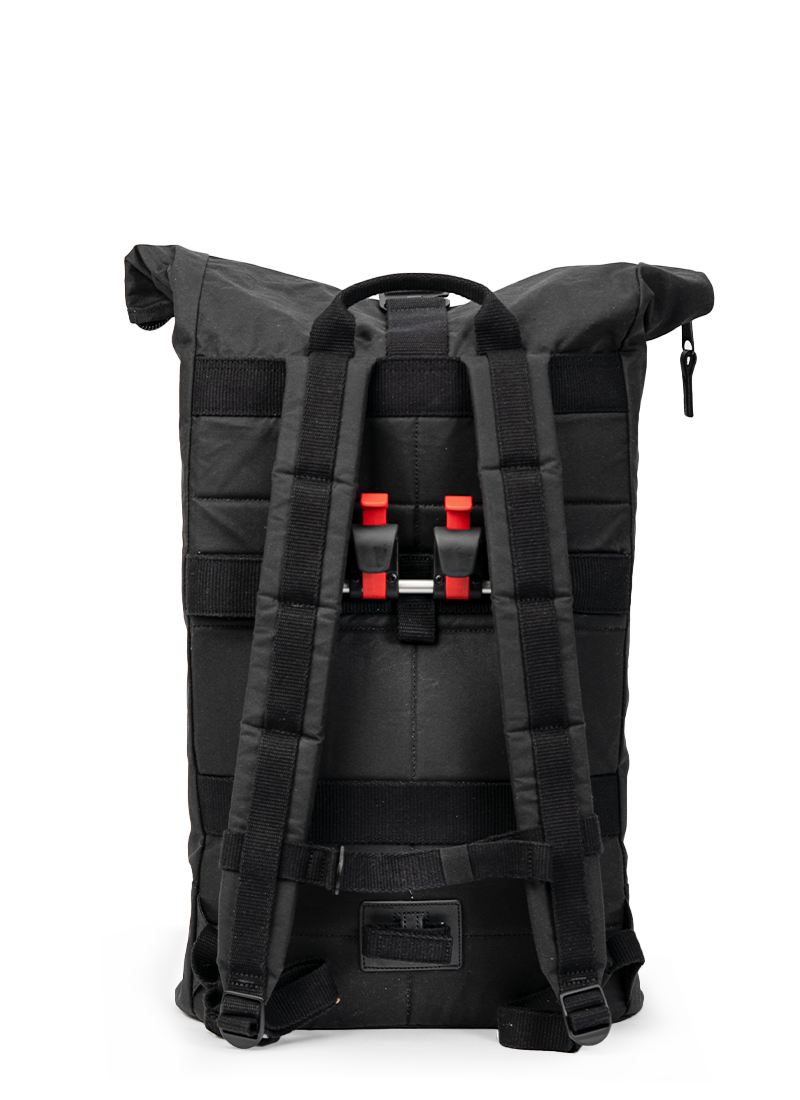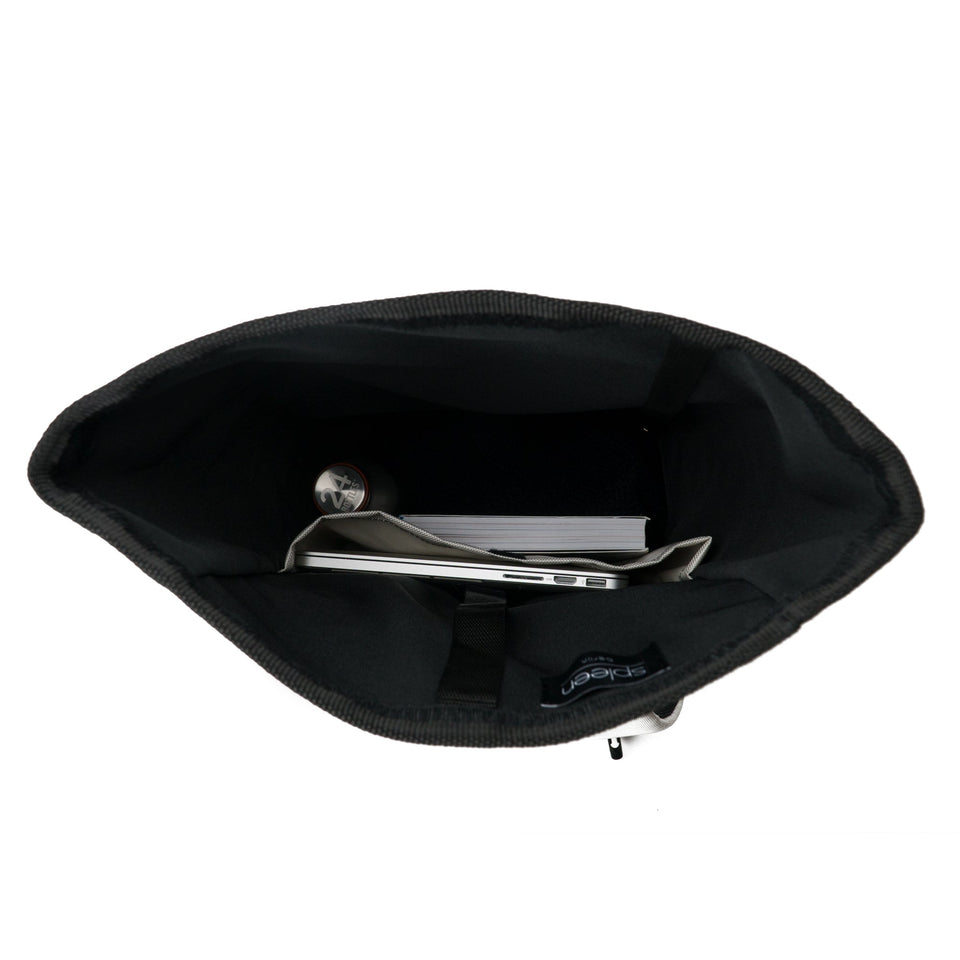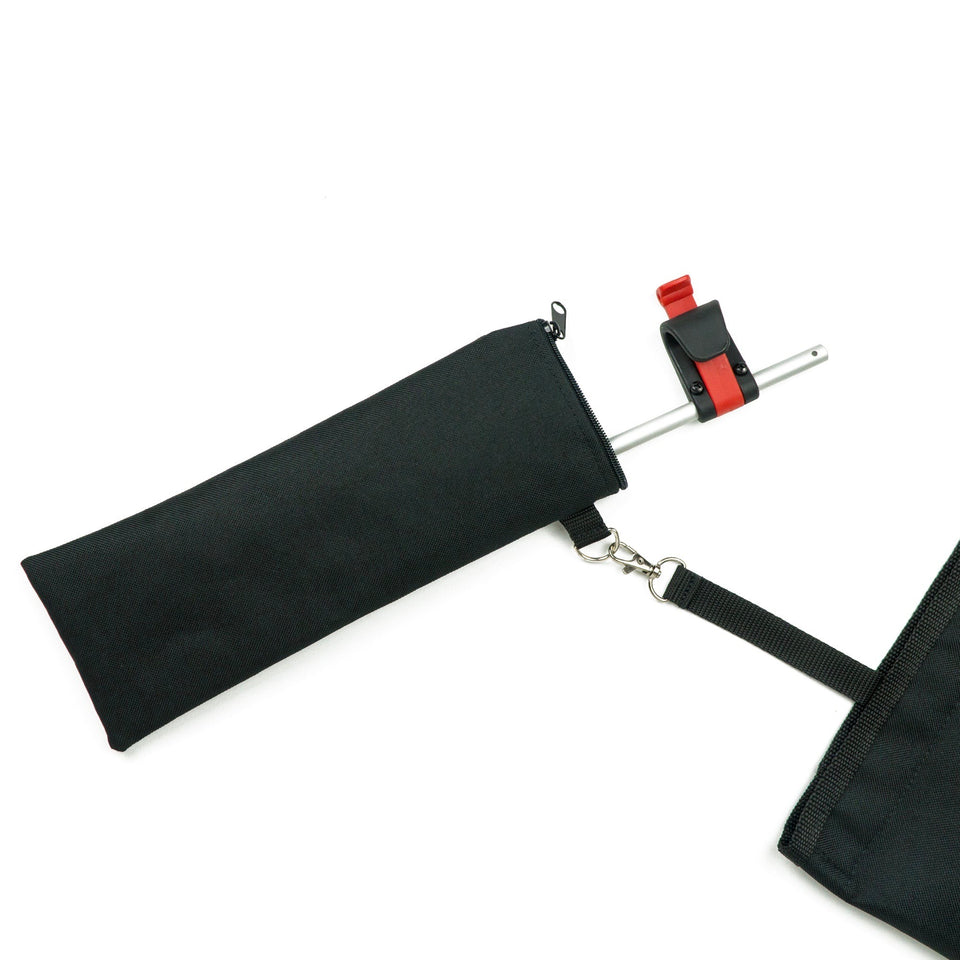 Big Fixie Black - waxed cotton
9-001-06

Backpack & Bike Bag

100% Vegan

15 inch laptop bag

Weatherproof

Original from Berlin
Big Fixie waxed - the sporty one
backpack & bicycle bag

 
More and more people are turning to bicycles in the city as an environmentally friendly alternative to driving by car. But often the transport option falls by the wayside. This is where we at Spleen Berlin come in with our 2-in-1 bag solutions, which are produced sustainably and in Europe. 
Watch out! Our sporty model fixie is now also available in a new version in which we again pay particular attention to sustainability and recycled, environmentally consciously manufactured materials.
The outer fabric consists of waxed organic cotton (composition: 80% organic cotton, 20% recycled cotton) that we source through the bluesign® system. With its name, this supplier stands for the most resource- and environmentally friendly possible manufacture of textiles. The material feels pleasantly non-slip and is due to the special Strongly water-repellent pre-treatment – ​​these are the ones transported in the hybrid bike bag Things also adequately protected with this natural material.
The special lining also provides additional protection. It is in ripstop technique woven, which ensures that this synthetic fiber fabric is particularly tear-resistant and at the same time ultra-light. Fabrics of this type are becoming traditional because of their exceptional properties also used in hot-air balloons, parachutes or, for example, tents - and also in backpacks and bike bags. The outstanding feature of Spleen Berlin The rib fabric lining used is that it is made from 100% SEAQUAL® YARN. 
For this purpose, plastic waste is fished from the oceans of the world, sorted, processed and qualitatively extremely high-quality recycled synthetic fiber yarn. Sensible use of raw materials and modern Upcycling as good as it gets.
Our bicycle backpack is therefore not only a practical but also an all-round environmentally friendly companion.
With its sporty, modern design, "Fixie" is one of our space miracles with a maximum volume of 33 liters and is therefore perfect for flexible planning of the day:
Commuting through traffic to university or work, then going to the gym or heading straight for a little tour? No problem. And while the up to 17" laptop is safely stowed away in its padded compartment and the sneakers are waiting to be used next to it, the child's purchases and toys also fit in - just "one for all". 
2-in-1: luggage bag for the bike and backpack from Spleen Berlin

 
Our sporty hybrid backpack Fixie is made of 100% recyclable, water-repellent material. It is closed with a zipper and an additional roll top - this means that its size can also be adjusted.
Inside, in addition to the laptop bag that is padded towards the back, there is also a sewn-in strap with a carabiner, which can hold the bunch of keys and the enclosed utensil. This city backpack, which is also a bicycle bag, is optically rounded off by the straps sewn on the outside and the additional zipper, which offers quick and practical access to small items. 
Like all our hybrid models, this backpack can also be converted into a practical luggage bag for the bike in just a few simple steps. And if you prefer to tackle things directly: The Fixie not only offers comfortable, wide, padded straps, but also a handle that can be used to practically lift this bag model. 
Already knew? Our practical backpack with bike mount from Spleen Berlin fits all bicycles and e-bikes with standard luggage racks, or all devices for bike bags with a diameter of 8-16 mm. 
Features, backpack with bike mount
• 15"/17" laptop compartment with padded back panel
• Padded bottom for protection and better standing
• Zippered roll top
• Cotton strap with adjustable aluminum clasp
• Padded, length-adjustable shoulder straps
• Handle
• Strap with carabiner for utensils
• Versatile, as a backpack and bike bag
• Bike mount: rail ⊘ 8-16mm up to max. 9kg
• Water-repellent wax layer
• Weight: 940g

material
• 80% organic cotton, 20% waxed recycled cotton
• highly water-repellent
• 100% SEAQUAL® YARN  lining fabric
• Black metal closures and sliders

Dimensions

• Rolled up 45 x 40 x 14 cm
• Unrolled 65 x 40 x 14 cm
• Volume up to 30 liters
Dimensions

• Rolled up 45 x 40 x 14 cm
• Unrolled 65 x 40 x 14 cm
• Volume up to 30 liters